The Go Towel 10-Pack
$

20.00
The Go! Towel is sold in packs of 10 and each towel is individually wrapped. Bulk orders are also available.
FREE SHIPPING WITHIN THE U.S.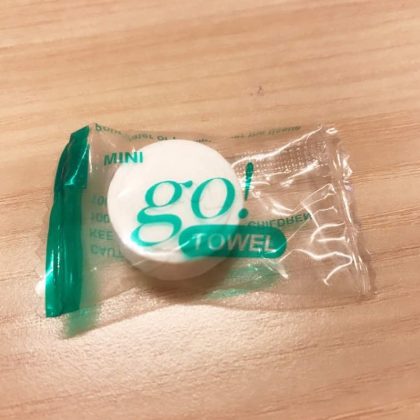 The Mini Go Towel!
$

40.00
This is probably the MOST popular sized compressed towel on the market today but the Mini GT is superior in quality to many that are out there. This towel is NOT suitable for children as it can present a choking hazard as stated on its label.
The Mini is sold in bags of 100 pieces for $40.00 and shipped by Priority Mail.