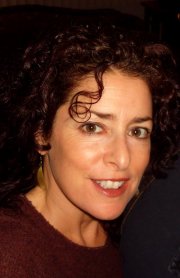 I'm Ellen Leaf and I grew up on the Upper Westside of NYC in a family of five and with a name like Leaf, I guess you could say it was written in the stars that I would wind up in the world of ECO.
A late bloomer by definition, my passion to help and make life both a little easier on people and the planet have brought me to where I am now. Simplicity and practicality have been hallmarks of my life and the Go! Towel speaks to that. While entrepreneurial blood runs on my father's side, somehow I think it was more my mother's influence than anything else…
Growing up in a progressive environment, my mother has worked tirelessly to protect our planet since the early 70's. When I look back at how we teased and ridiculed my poor mother for all her recycling, granola making, feeding us organic fruits and veggies and crazy seaweed desserts, I just cringe. Bless her heart, she stood resolute and unwavering and eventually we came around, kicking and screaming all the way. I guess you could call her a real pioneer in all things natural. I am now truly grateful for all she did to make sure we were educated and informed about the food we ate and the importance of protecting the planet.
I discovered the beauty of bamboo as a fabric while at a tradeshow. Doing some research I became convinced that bamboo was the way to go and when I was introduced to the towels, I just knew they had to be mine. It's been a wild and precarious ride at times but as anyone who has ever decided to strike out on their own will tell you, there is nothing like it.
I live in the sunny city of Santa Monica, California with Howard, my husband and Nugget the cat.